Welcome to the very first edition of Under The Shield! Within its, well I suppose only one page, you will find all the latest development updates for Coreborn. My sources have roamed high and low to bring you only the best information direct from Coreheim. Will I give up my sources? Never! That's not how a journalist like myself operates.
Well, I guess our now mutual Jibbling friend has revealed themselves. So much for my air of journalistic mystery. At least he hasn't revealed any in-game footage! No, my source wouldn't be that wild. On with the updates!
Here, we have a collection of concept art that runs from setting a tone to creature designs. Getting a sense of the world and its inhabitants has been a massive step in fleshing out the game Blankhans are creating, and their artists have been doing amazing work!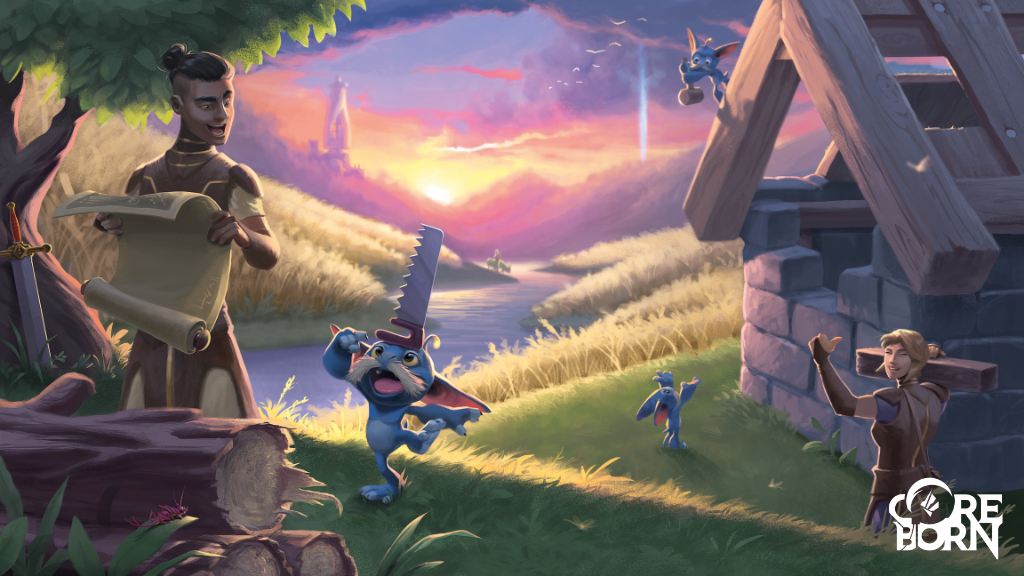 "Making Ambros Your Home" is the title of this concept piece, and it perfectly captures the spirit of the social survival sandbox! Inside the shield, anyway. Plus, look at those little Jibblings! Ever hardworking and ever friendly! If you treat them well, at least. They have a very strong union.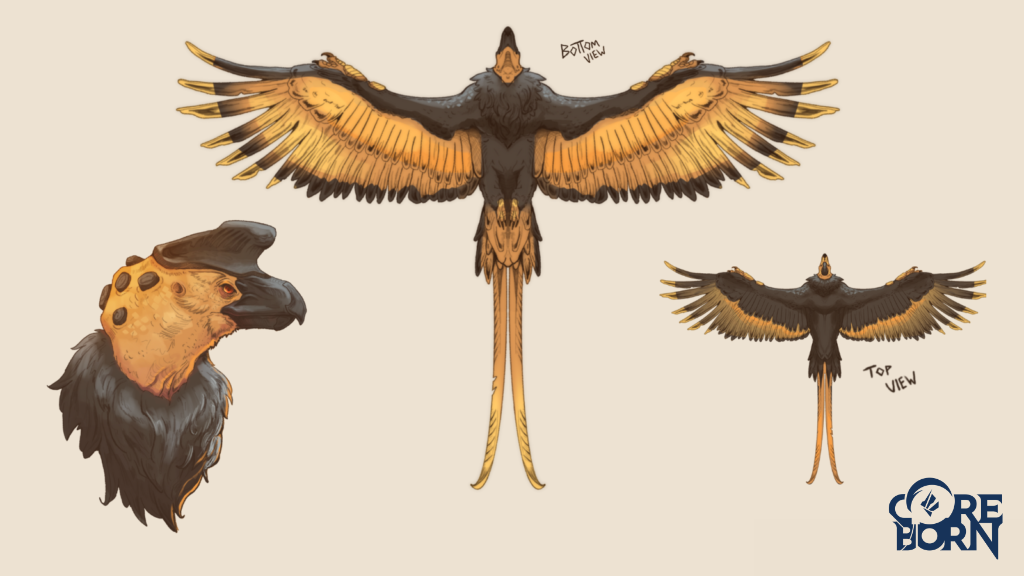 Inhabiting the cliffs of Ambros, the Cranvoit swoops down on its prey from the skies. The artist of this piece imagined this bird trying to swoop down on a Hedgerock, saying that "the hedgerock would simply roll into a ball, and the phosphor on its shell would explode on impact!"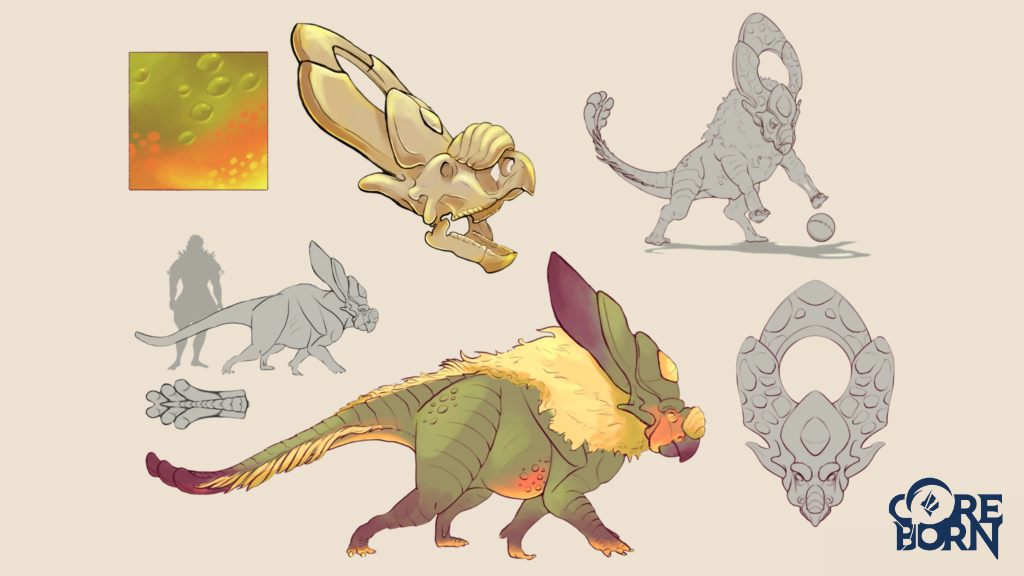 You can't have a Sauromancer without a 'saur to befriend! This concept piece gives you an early look at some of the Dino DNA the artists have been extracting to put together some of the dinofriends in Tormentosia!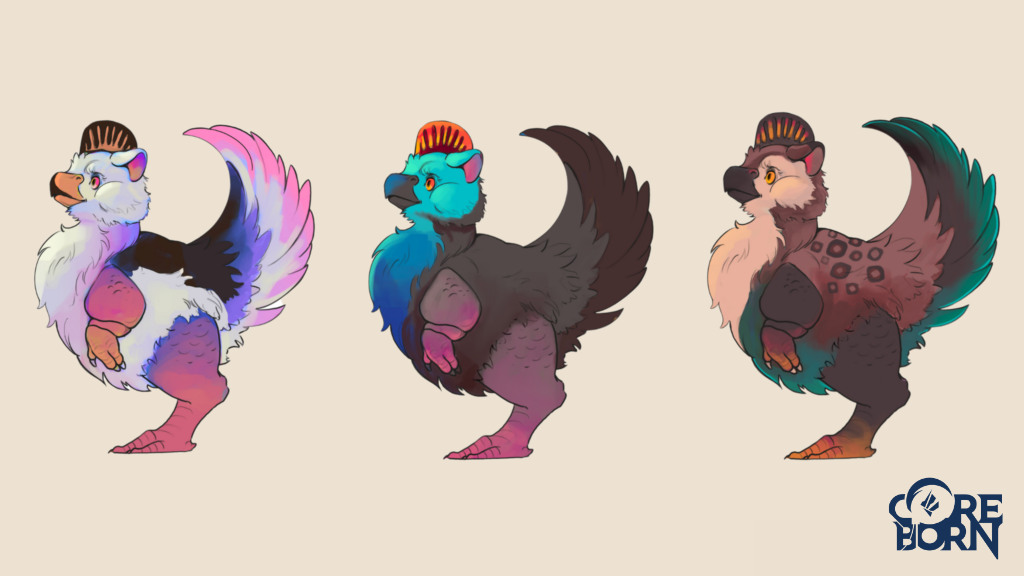 This is the Kiptor! Our Discord is currently running a short story competition based on this Dino friend, so be sure to head over there and, in 300 words, answer, "Why did the Kiptor cross the road?" There have already been some fantastic entries ranging from heartwarming to hilarious, so if you'd like to win a month of Discord Nitro, join us!
How did that get in there?! Nevertheless, we must wrap up this, our first issue. Development continues at Blankhans and we here at Under The Shield can't wait to show you more! Until then, stay safe, my friend, and be sure to keep yourself… under the shield!