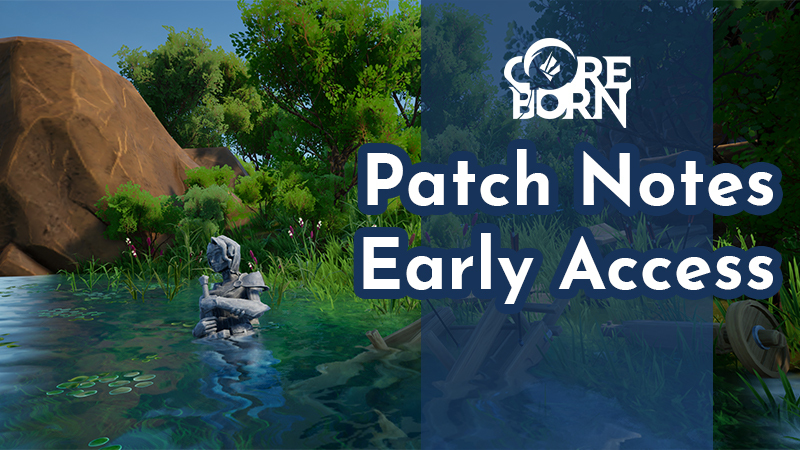 A wonderful third day after Early Access Launch, Coreborn!
We are back with more fixes, tunes, and changes for our second patch.
Your valuable feedback following the first patch has been instrumental in shaping this update, and we're committed to improving your gaming experience even further. Additionally, we addressed some issues raised previously that we couldn't implement in the first update.
Thank you for your continued support and dedication; your passion fuels our drive to create the best gaming experience possible!
The adjustments address various issues, enhance gameplay mechanics, and refine the overall user experience. But less talk, more details. Here is our list of today's fixes:
General:
After receiving the most requests for this feature in the last poll, you can now hold down the left-click to use your tools!
Watch out for the stronger Feydveer's big brother, who's now roaming Ambros! May we introduce: The Veerking!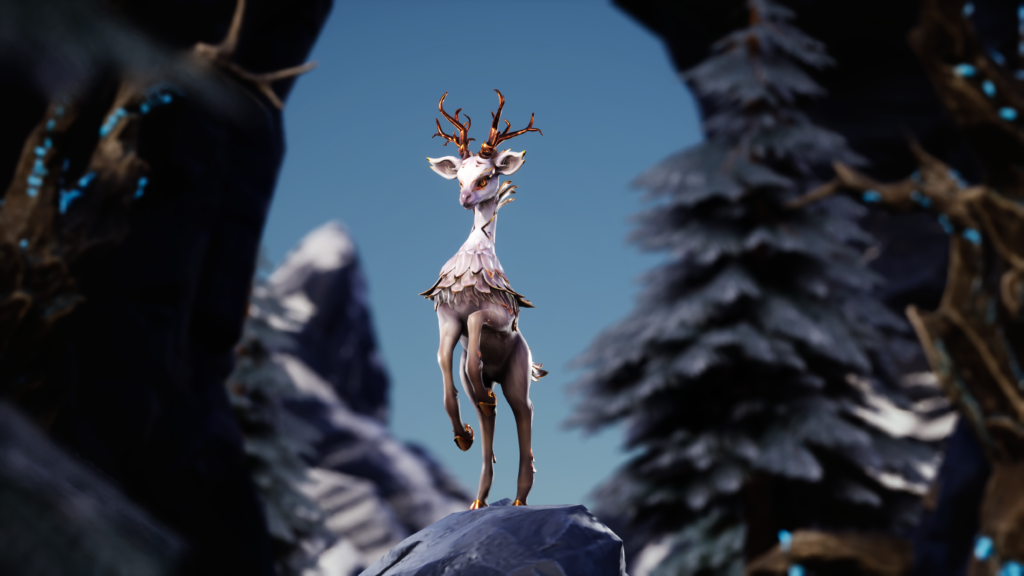 The Teraivas also got a bit of special reinforcement: Introducing the stronger War-torn Teraiva!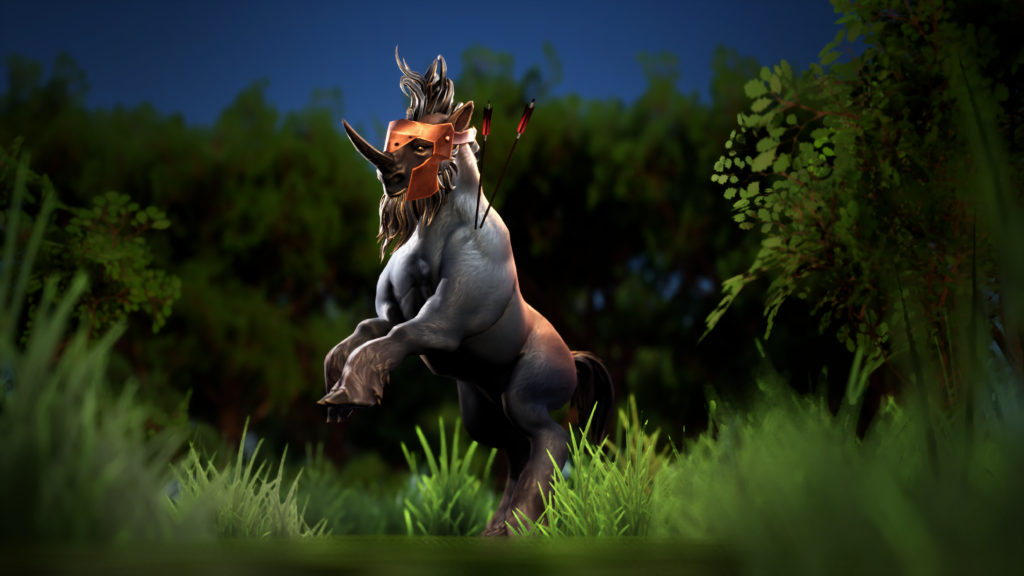 A new feature arrived! We included the first interior items for your towns!
We are currently still actively further developing this feature, so please be aware of the following:

If your crates break, the content will be lost. So stow them away safely and protect them during town attacks!
Currently, you cannot place items on the crates, but we are actively working on making that possible.
Interior Items are susceptible to damage (also by Town Attacks), but repair is available for free (health increased by 50% per hit with your hammer)
Interior Items can be unlocked through specific Skills and will be displayed accordingly.
Some items have a "Shift + Mousewheel" function to give you additional styles for an object.
Game Design:
Some "Boost" Skills didn't apply the stat boni correctly, so that got fixed.
Additionally, we took care of the defense boost perk being broken.
We rebalanced the combat stats a bit, so let us know how you feel!
The effectiveness of the chill resistance elixir is now increased by 100%
Repairing your structures now gives them 50% of their health back instead of 10%
Fixed an issue where the tutorial step in which you need to join a town didn't count if you already were a member of a town.
We changed the contents of a lot of mystery loot bags
We lowered the town attack preparation timer to 2 minutes.
A quick fix was applied so that out-of-reach creatures in town attacks no longer cause them to fail but be successful after the timer ran out, and we lowered the fallback timer to 30 minutes.
We fixed some recipe tuning where ingredients required higher-level stations that were still blocked by the town progression.
The maximum number of players receiving loot from NPCs increased to 5.
Grouping behavior to Feydveer, Forsveer, Mosdir, Haydir, and Aisdir got reintroduced.
Engineering & Backend:
Fixed an issue with gravestones spawning in places where you couldn't reach them
We have fixed an issue where objects could be repaired immediately after building them because they lost health due to deterioration.
UI / UX:
We have revised some of the content for the F1 help menu.
A few recipe descriptions were updated since they gave outdated information.
We replaced the placeholder description texts for all Greatswords.
Some of you had trouble changing the resolution in Borderless Mode. That's fixed now.
3D, Level Design, and Animations:
Iron Boulders and the Iron Ore Spawns got minor adjustments in their placement and color.
The forest by the graveyard got a little extra set dressing and polishing
Fixed some clipping of chopping animation when the hedonist was wearing the cloth armor
An animation bug for the Icypala got removed.
Most resources no longer should be flying around in the air and iron ore should also be back on the ground where it belongs.
Improved combat animations for enhanced agility
Some adjustments to the map were made (Smoothing out some transitions, changing some hills to farmlands)
The small trees in the farmland are now displaying the correct name.
We're excited to hear from you how you feel about this patch and believe it'll make your gaming experience even better. If you come across any issues or have any thoughts to share, don't hesitate to let us know. Your input is what drives us to create a game hopefully all of you will enjoy.
Our Dev team is here to assist you whenever you need it, so feel free to reach out anytime!
Thanks again for all your feedback, love, and valuable opinions. We can't wait to have you with us for the next patch!
Your Blankhans Team
---
Purchase/Wishlist on Steam: https://store.steampowered.com/app/1926090/Coreborn/
Previous Patch: https://coreborn.gg/blog/2023-07/patchnotes-2023-07-19/