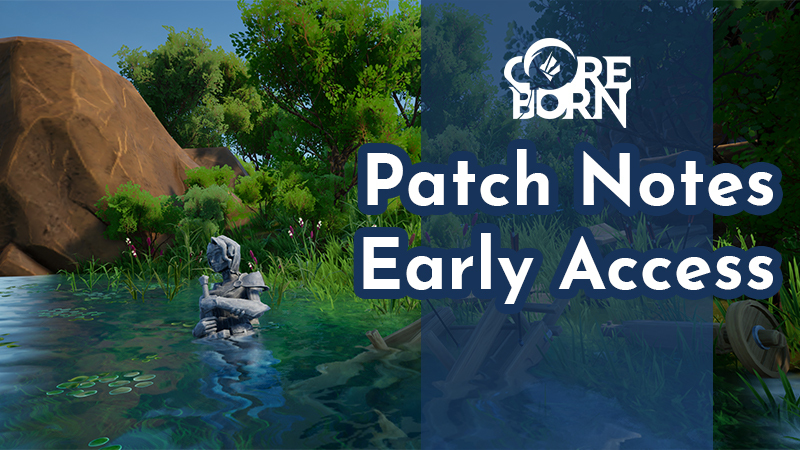 We've been burning tons of that Ambrosian natural oil to cook up something special. So, without further ado, let's jump into what this latest patch has in store for you.
Game Design:
We added an alert for when you are running low on stamina. No more surprise-exhaustion from now on
We continued our work on the deterioration system. The improved system should now help clean up these abandoned buildings on the map
Engineering:
We've changed the text popping up when a crafting station cannot be used in a town
Fixed an issue with the elite enemies and the Holotops' lootable effect
We also fixed an issue that caused the inventory to take some time to load after joining the game
We improved the resolution drop down to only show resolutions that should work on your monitor setup
3D, Level Design, and Animations:
We have submitted the forge and bellow extra assets; Tier 1 and Tier 2 now have a new look
And another one: We added the new woodworking benches, so their look also got an update
And another one! After this, we're done, I promise. We've also added new settings for the cooking stations. They now have a new look, too
Old Cooking Stations will still look the same, but if you place a new one it will have the new look. We did this change because the new cooking station is a bit larger than the old one.
We can't wait to hear how these tweaks affect your experience. Don't hesitate to share your thoughts; we'll see you in the game!
– Your Blankhans Team
---
Purchase/Wishlist on Steam: https://store.steampowered.com/app/1926090/Coreborn/
Previous Patch: https://coreborn.gg/blog/2023-09/patch-notes-2023-09-14/